We are happy to work with companies that fit within the White Table Style brand and aesthetic. We have the right to decline products or brands that do not fit within our image.
To our readers:
we will not collaborate or sponsor with any companies that we would otherwise not post about. We know you trust our opinions. All posts that have been sponsored will be noted.
Please email us at
info@whitetablestyle.com.
Here are the current partnership opportunities we have; however, we are open to new ideas. Send us an email with your thoughts and we can work with you.
Reviews and Gifted Items.
All gifted or reviewed items will be on a case-by-case basis and will only be posted about if we feel like we would wear/use on our own. There is no guarantee that your item will be featured in the blog or on our social media channels.
We will provide our honest opinion.
All items will be kept by the girls unless discussed beforehand.
If White Table Style doesn't feel like it fits within our brand, we will work with you on how to get the items back.
Giveaways.
Giveaways consist of creation and promotion of a week-long promotion on White Table Style.
Brand must supply a giveaway of $25 or higher and pay for shipping.
Details of the giveaway will be decided by White Table Style and brand. This will include social media mentions and two blog posts (announcement and winner).
Sponsored Posts.
White Table Style loves doing sponsored posts for brands and products that are similar in taste.
The post will be our opinion of the brand.
Sponsored posts include one blog post and social media mentions.
Brand Ambassadors.
This is for long-term partnerships that want to participate with White Table Style for three months+. This includes social media mentions and numerous blog posts. Contact us for more details.
Submissions.
If you are launching a new brand or product and don't want to do the above, feel free to send us an email with the details. We will then discussing incorporating into the blog.
There is no guarantee that you will be featured.
Affiliates.
White Table Style is affiliated with rewardStyle.
White Table Style uses Passionfruit Ads.
Extras.
We are happy to share with you demographics and traffic. Please contact us for that information.
Where to find us.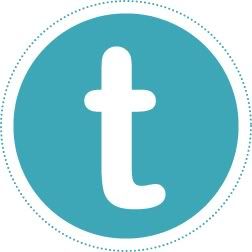 Other.
All designed and original posts are created specifically for White Table Style. Please do not use these posts without permission and/or without crediting and linking back to the original post on White Table Style. We want to share our ideas with you and your readers so please give us credit when doing so! Questions on our permission? Please email us at info@whitetablestyle.com.
If we have posted your photo or work and it's incorrectly credited, please email us immediately at info@whitetablestyle.com and we can correct the issue or remove it. We try our best to source all of our content and want to continue to work with our inspiration sources.
Copyright © White Table Style.